The Elling Eide Center Research Library Lecture Series Presents:
Love in the Time of Comets: The Playwright Who Rebuked an Emperor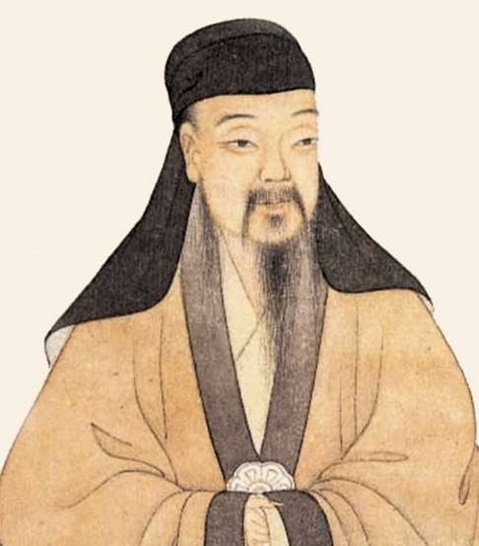 Tang Xianzu, 1550-1616
"Love in the Time of Comets: The Playwright Who Rebuked an Emperor"
Victoria B. Cass
Thursday, January 16, 2020, 11:00 AM
Please join us for the lecture and luncheon on the Lanai
On the night of April 23, in 1591, in the latter years of the Ming Dynasty, a comet appeared in the Imperial Sky. The Court was aghast; comets were baleful signs from the divine. The long-dead, long-honored Imperial ancestors announced–with such anomalies –their displeasure with the Emperor himself. Tang Xianzu, the future author of "The Peony Pavilion," was on this April night, a mid-level official. From his office in Nanjing he read of the "Most Alarming" report of the comet and decided, apparently, to commit professional suicide. In 1592 Tang Xianzu, with stunning gall, informed the emperor that his kingdom was, indeed, badly run and that the Emperor himself was at fault. Of course, Tang was quickly punished: sent off to the hinterlands to a low-level job, to serve as a jailer in a small town in Guangdong. Wisely, Tang decided to retire from official life, lucky in fact, to be alive. But the cashiered official, apparently free of worldly responsibilities, was not silenced. Rather he turned his well-trained official's voice to writing popular plays. In 1598 Tang Xianzu completed "The Peony Pavilion," a fantastical opera about long lost lovers finally reunited, with a bold heroine and a complicit lover: a realm far away from the disquisitions and high concerns of the Imperial Court. But this play was not an escapist exercise, for it had an agenda and everyone knew it. And Tang Xianzu, having escaped the consequences of his insult to the emperor, was now in real trouble. As a popular playwright, author of an erotic drama, he was on even more dangerous ground than he had ever been as an official. What were the forces, the events, and the fears that drove this man to find in popular romantic operas a voice as defiant as the voice that drove his official criticism of the Emperor himself?
Victoria B. Cass, Bio
Victoria B. Cass, Professor Emerita at the University of Colorado, teaches Classical Chinese at Johns Hopkins in the Department of East Asian Studies. Professor Cass is author of Dangerous Women: Warriors, Grannies, and Geishas of the Ming, and In the Realm of the Gods: Lands, Myths and Legends of China, a beautifully photographed and eloquent retelling of evocative selections of Chinese myths and legends, and many articles on Ming literature and culture.
Elling Eide Research Library Lecture Series
Date And Time
Thu, January 16, 2020
11:00 AM – 1:30 PM EST
Location
Elling Eide Center
8000 South Tamiami Trail
Sarasota, FL 34231
Related Events